Grilled Fish is now available at both our SAFRA Yishun and Thomson Plaza outlets. Satisfy your craving for delicious seafood with our mouth-watering selection of grilled fish dishes! These dishes are the perfect choice for anyone looking for a satisfying and flavourful meal. 🍴🐟🔥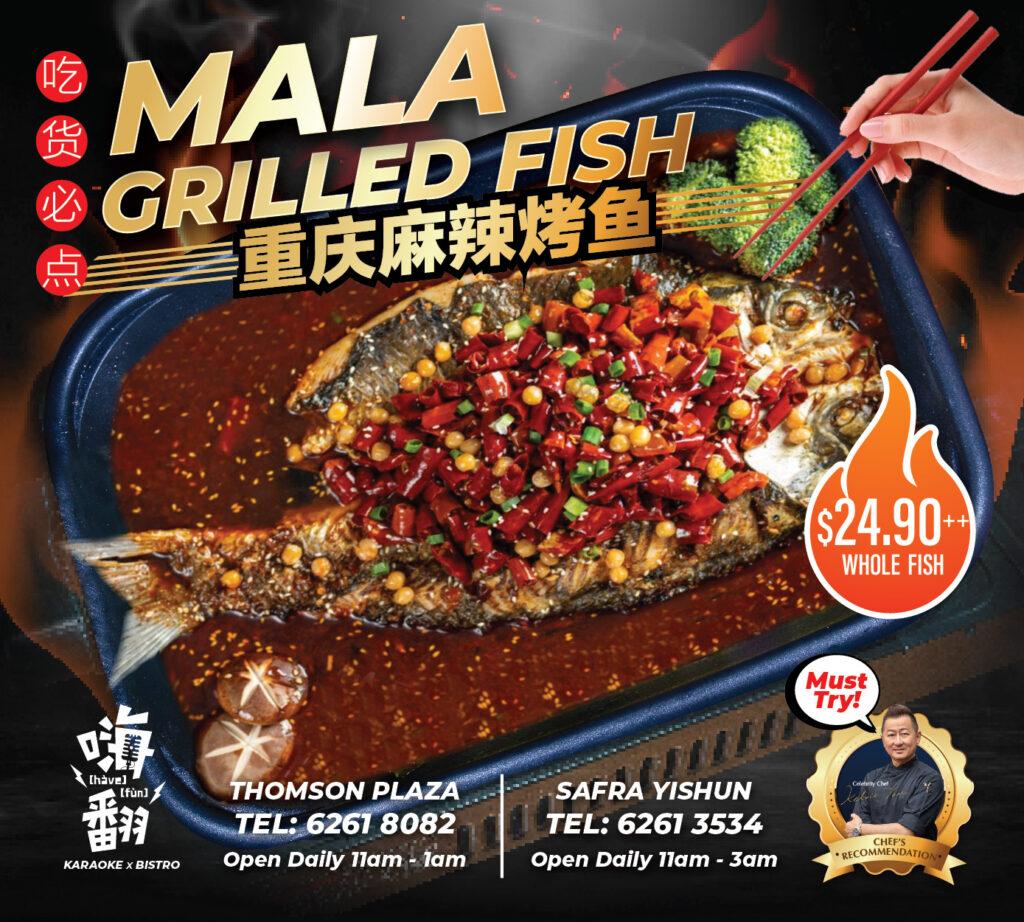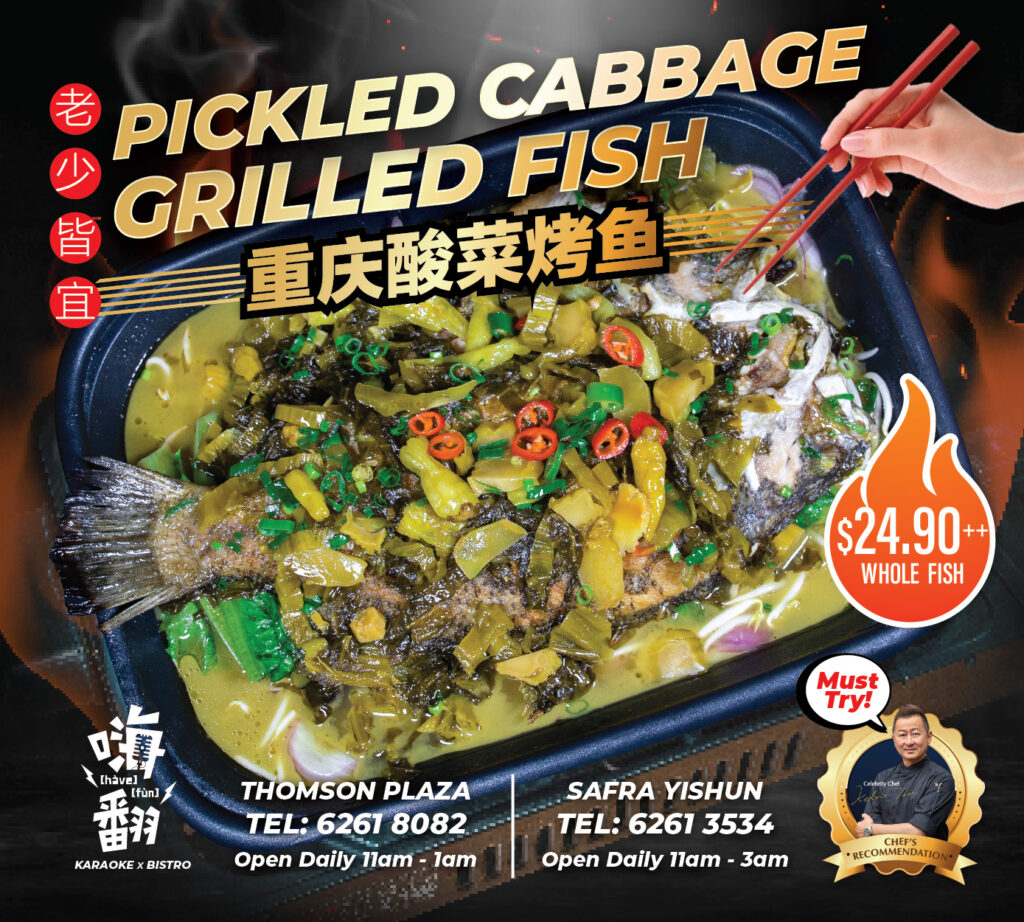 At only $24.90++ (whole fish), our customers' favourite Hot Pot Curry Fish, Mala Grilled Fish, and Pickled Vegetable Grilled Fish are all available for you to try. Starting from April 12th, our Thomson Plaza outlet will also be offering the Hot Pot Curry Grilled Fish, made with fresh fish and a blend of aromatic spices. 🌶️ If you're in the mood for something spicier, our Mala Grilled Fish will be a perfect choice, with its fragrant and spicy seasoning. Or, if you are looking for a tangy and refreshing taste, our Pickled Vegetable Grilled Fish will be a great choice for you too! 🥒🍅
Our outlets are the perfect spot to enjoy a satisfying meal with friends and family, whether you're looking for a hearty post-workout meal or a delicious dinner out. At our SAFRA Yishun and Thomson Plaza outlets, we pride ourselves on using only the freshest ingredients and traditional cooking techniques to create the most authentic and delicious dishes.
Our experienced chefs are committed to providing you with the best dining experience possible, and with something to satisfy every palate, we guarantee you'll find a dish that you'll love. From comforting and savoury curries to spicy and flavourful grilled fish, our selection has something for everyone.
So why not visit our Safra Yishun and Thomson Plaza outlets today and indulge in our amazing selection of dishes? At only $24.90++ for a whole fish, you can enjoy these amazing flavours without breaking the bank. We're sure you won't be disappointed!
The fun does not stop here! Live music is also available at both outlets on selected days. Check out Live Music Schedule!
Stay updated with our latest promotions and updates by joining @HaveFunSGP on Telegram.