360° OF IMMERSIVE ENTERTAINMENT
Experience a unique karaoke adventure in Singapore! Beyond singing, we offer arcade games, private cinemas, and a children's area for non-stop entertainment. Come and discover the fun with us!
Thematic Room & State-Of-The-Art Displays
Looking for an Instagram-worthy karaoke experience in Singapore? Our themed rooms feature visually stunning elements that are sure to impress. With each room having a unique theme, you'll have the perfect backdrop for your night of singing and fun. Come and see for yourself!
Professional Lighting & Sound
Feel like a rockstar with our immersive singing experience in a mimicked concert-stage environment
Our Modal Dataset training service helps you jumpstart creativity, boost precision, and accelerate algorithm performance. Get a training data advantage for yourself.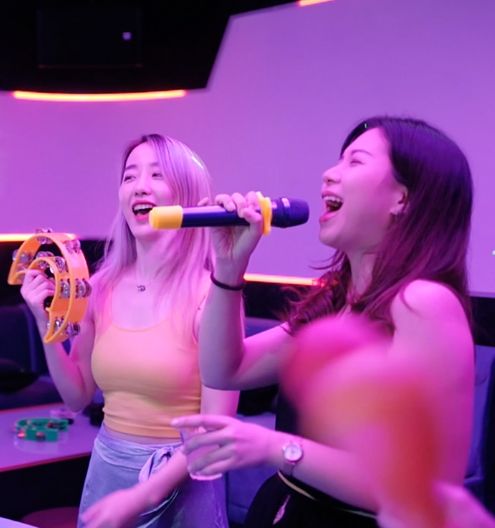 Karaoke
Sing your favourite songs loudly with your besties, and HAVE FUN! We are the first in Singapore to offer thematic designs and a nightclub-inspired karaoke room.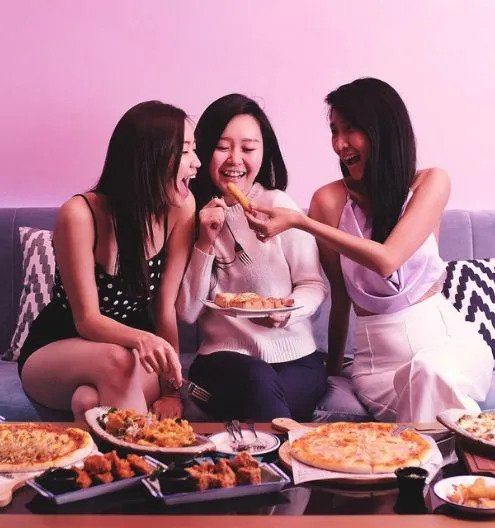 Dining
Take your gastronomical experience to the next level. Offering Asian and Western fusion cuisine curated by Chef Kelvin Yam, creating a gourmet experience that is engaging and enticing.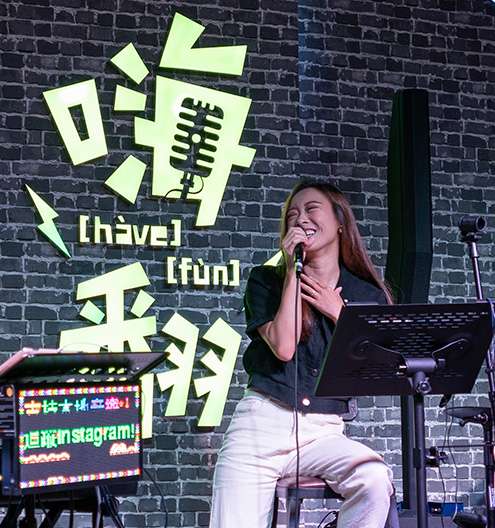 Live Music
Is there anything better than singing along out loud to your favourite Jay Chou or JJ Lin's song in a crowd with other strangers? Nope, there's not!
See What Our Happy Customers Say
Awesome sound system. We lost our voices in just 3 hours. They have many songs in different languages, Tagalog, Japanese, Malay, Indo and a lot Chinese songs.
We ordered the mookata set for 2 and it was quite value-for-money. The serving size is rather generous, with juicy pork belly and really fresh prawns. We went there on a weekday night and the staff were attentive and topped up the mookata soup frequently.
Its an old building but never judge a book by its cover. I wanted to extend another hour but it was extremely packed during the weekend when I was there. The staff there was quite nice and kind and they attended to us almost immediately everytime we run the service bell, the changing of batteries was on the spot. Overall super fast service
Friendly crew members. Rooms are clean and smoke-free. Ample rooms for different group sizes. Good location with NEL station just besides the building. Throws provided if you feel cold - extra point. Songs updated. Will be back.
Found this nice place to dine and chill. Good service, good food, good ambience. A good place to gather with family and friends. The food is surprisingly nice, and live music to keep you entertained. For those who like to sing, there a few rooms that you can book to sing karaoke with your friends. Would be a good place to hold a small party as well.
Refreshingly cold A/C and they provide really warm and fluffly blankets! Service was top notch, courteous and chill, not sure what some other reviews were on about. Lights were great and vibes were good. The place recently opened and everything is really clean! Song selection (we sang mostly English songs) was also satisfactory. Would totally come back again! 🙂