We Are Hiring! Come Join Our Team and Elevate Your Career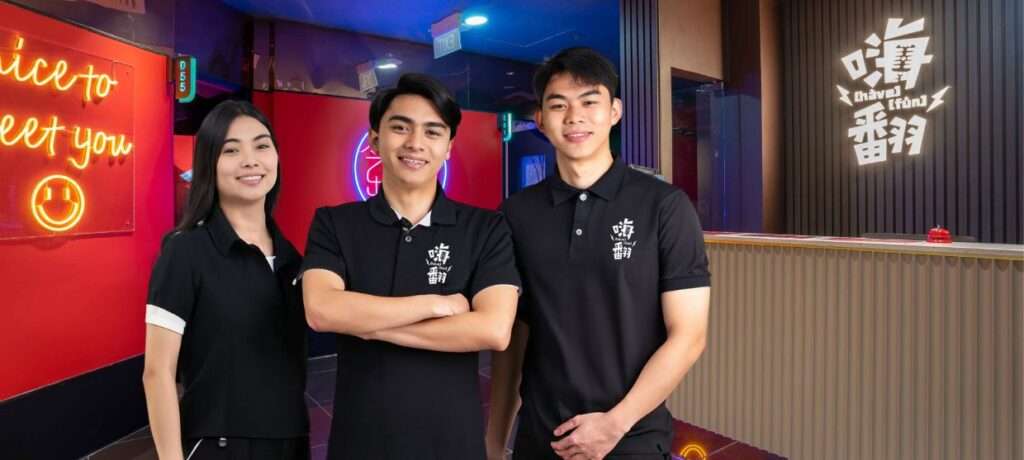 Are you ready to infuse your career with a dose of fun and excitement? Look no further than HaveFun, Singapore's fastest-growing family karaoke hotspot. We're thrilled to announce that we are expanding our team and have a range of exciting career opportunities waiting for you. From service crew to management roles, there's a place for passionate individuals who want to be part of a dynamic and vibrant work environment. Read on to discover how you can be a part of our HaveFun family.
We are hiring for the following positions:
Service Crew/Cashier: If you're an individual with a knack for creating positive guest experiences, our Service Crew/Cashier position might be your perfect fit. Engage guests with your friendly demeanor, efficiently handle transactions, and contribute to the seamless flow of our vibrant atmosphere. At HaveFun, you'll be more than just a team member; you'll be a vital part of the joy we bring to families and friends.
Security (PLRD Licensed): For those who thrive on ensuring safety while maintaining a lively atmosphere, our Security (PLRD Licensed) position offers an exciting opportunity. Guard our realm with a vigilant eye, create a secure environment for our guests and team, and be the guardian of fun. Your role is crucial in upholding the carefree and enjoyable atmosphere that defines HaveFun. Do note that we are hiring for this position only for our upcoming outlet at Orchard Cineleisure.
Service Supervisor: If leadership and creating memorable experiences resonate with you, our Service Supervisor role is calling your name. Lead our service crew in delivering exceptional guest experiences, while fostering a dynamic and engaging atmosphere. Your role will be pivotal in shaping the HaveFun experience and driving excellence throughout our establishment.
Outlet Manager: Are you ready to take charge and lead a dynamic team to success? The Outlet Manager position is your gateway to orchestrating success at HaveFun. Oversee operations, guide your team, and ensure that our guests experience nothing short of excellence. This role is an opportunity to drive innovation, lead by example, and shape the future of Singapore's fastest-growing karaoke hub.
Chef/Kitchen Assistant: If the kitchen is your domain, whether you're a seasoned Chef or a skilled Kitchen Assistant, your role is vital in fueling the fun at HaveFun. Infuse our offerings with your culinary expertise, adding flavor and finesse to every dish. Join us in creating delightful experiences through delectable cuisine, contributing to the vibrant and lively atmosphere that defines our karaoke hotspot.
Cleaner: Join our unsung heroes as a Cleaner, ensuring every corner of HaveFun sparkles. Your meticulous touch contributes to the cleanliness and comfort-enhancing our guests' enjoyment. Be part of maintaining the inviting atmosphere that makes HaveFun shine. Do note that we are hiring for this position only for our upcoming outlet at Orchard Cineleisure.
How to Join Us
To embark on your journey toward a fulfilling and exciting career at HaveFun, follow these steps:
Application: Visit our career page to view the available job openings OR apply directly here.
Assessment: Shortlisted candidates will undergo an assessment process tailored to the role you're applying for.
Selection: If you're selected, you'll receive an offer detailing the role, compensation package, and other pertinent information.
Onboarding: Upon acceptance, our comprehensive onboarding process will ensure you have all you need to integrate seamlessly into the HaveFun family.
Join us at HaveFun and be a part of an exciting team where work meets joy, and careers are crafted with care. Let's create memorable experiences together!