Looking for a fun and entertaining way to spend your evenings? Look no further! We are thrilled to announce our exciting promotion – a free karaoke hour with every two-hour purchase from Sunday to Thursday. Sing your heart out and enjoy a memorable experience with your friends and family. This promotion is valid until 31st October 2023 at our popular outlets across Singapore. Read on to learn more about this amazing offer.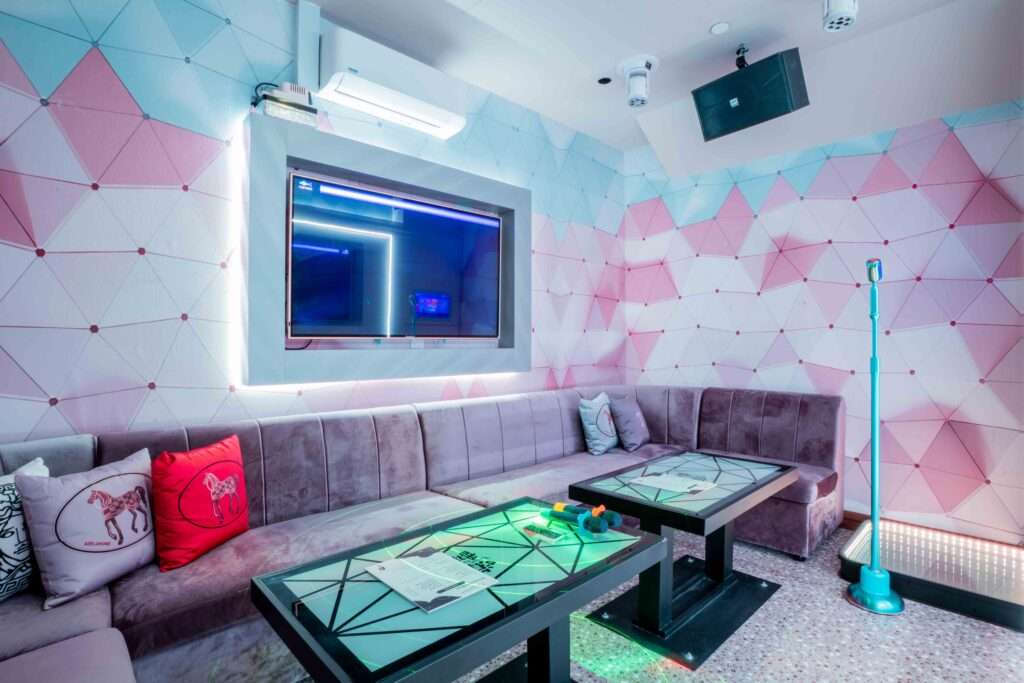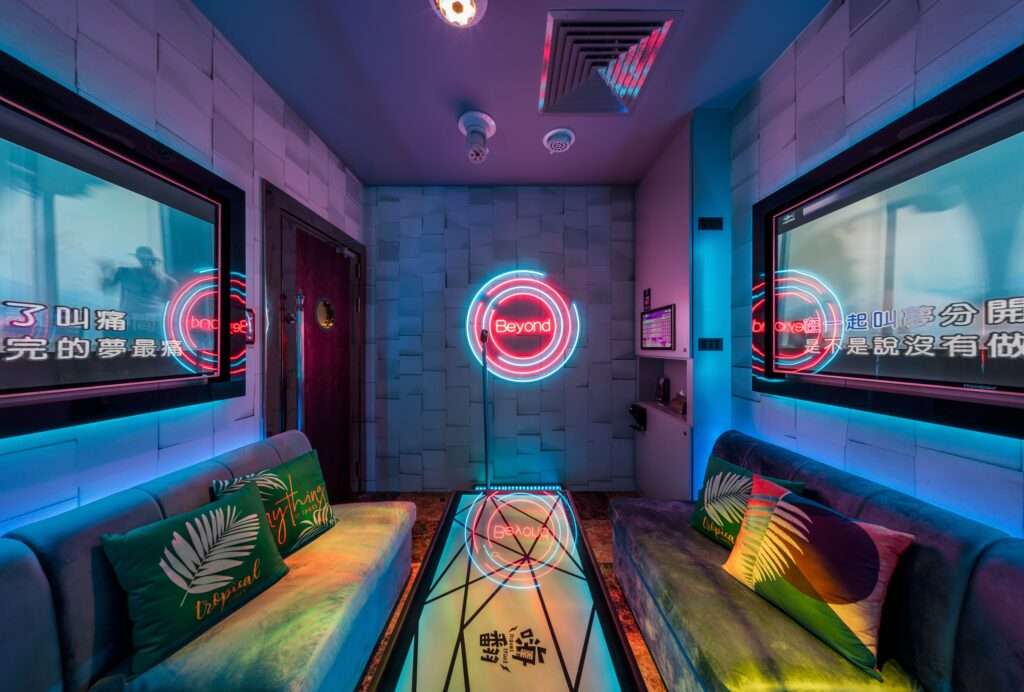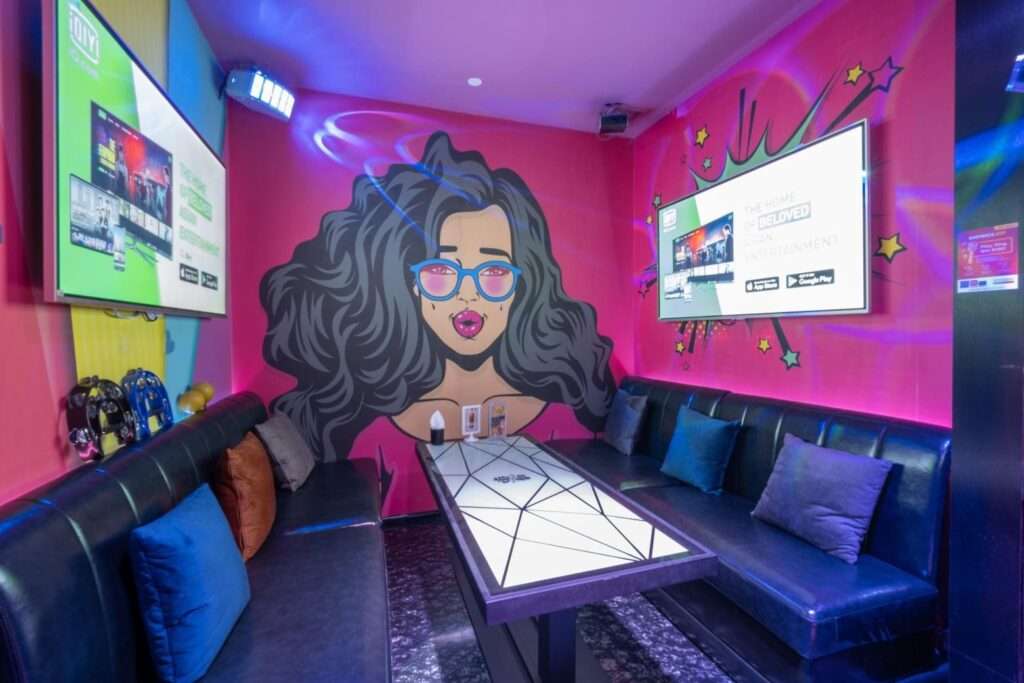 Visit our HaveFun outlets at the following locations to experience the joy of karaoke like never before:
HaveFun Bugis+
Bugis Cube
Downtown East
Lucky Chinatown
SAFRA Yishun
Suntec City
Enjoy a Bonus Hour of Karaoke Fun
Promotion Details
From Sunday after 6 pm until the end of operating hours on Thursday, you can indulge in a free one-hour singing session when you purchase any two hours of karaoke fun. Please note that this promotion is not applicable to the VIP room, ensuring that everyone can take advantage of this fantastic deal.
Check Availability and Exclusions
Availability
While we strive to make this offer available throughout the year, it is important to note a few exceptions.
September School Holidays Exclusion
The promotion is not valid during the September school holidays, specifically from 2nd September (Saturday) to 10th September (Sunday). However, you can enjoy this promotion on any other Sunday to Thursday during the specified time period.
Terms and Conditions for a Seamless Experience
Terms and Conditions
To ensure a seamless experience for all our customers, please take note of the following terms and conditions:
Promotion Restrictions
This promotion is not to be used in conjunction with any other voucher or promotion.
Promotion Validity
The offer is valid until 31st October 2023.
Wrap Up and Reserve Your Spot Today!
Don't miss out on this incredible opportunity to enjoy a free karaoke hour. Sing your heart out, create lasting memories, and have a blast with your loved ones. From Sunday to Thursday, you can take advantage of this promotion, which is valid until 31st October 2023. Remember, this offer is not available during the September school holidays.
Reserve your spot now and get ready for an unforgettable evening of music and laughter! Our karaoke facilities are designed to provide you with the ultimate entertainment experience. With state-of-the-art sound systems, a vast song library, and comfortable private rooms, you'll have everything you need to showcase your singing talent.
To make the most of this promotion, simply visit our participating outlets during the specified time period. Purchase two hours of karaoke time and receive an additional one-hour singing session free of charge. It's the perfect opportunity to gather your friends, unleash your inner superstar, and create lasting memories.
We want to ensure that everyone has a seamless experience, so please familiarize yourself with the terms and conditions. This promotion cannot be combined with any other vouchers or ongoing promotions. The offer is valid until 31st October 2023, giving you ample time to plan your karaoke sessions.
So, what are you waiting for? Reserve your spot today and get ready for an unforgettable karaoke experience. Sing your heart out, enjoy a free karaoke hour, and make the most of this limited-time promotion. Don't let this opportunity pass you by – let the karaoke fun begin at HaveFun!
UNFORGETTABLE CORPORATE EVENTS: SEAMLESSLY COMBINING BUSINESS AND ENTERTAINMENT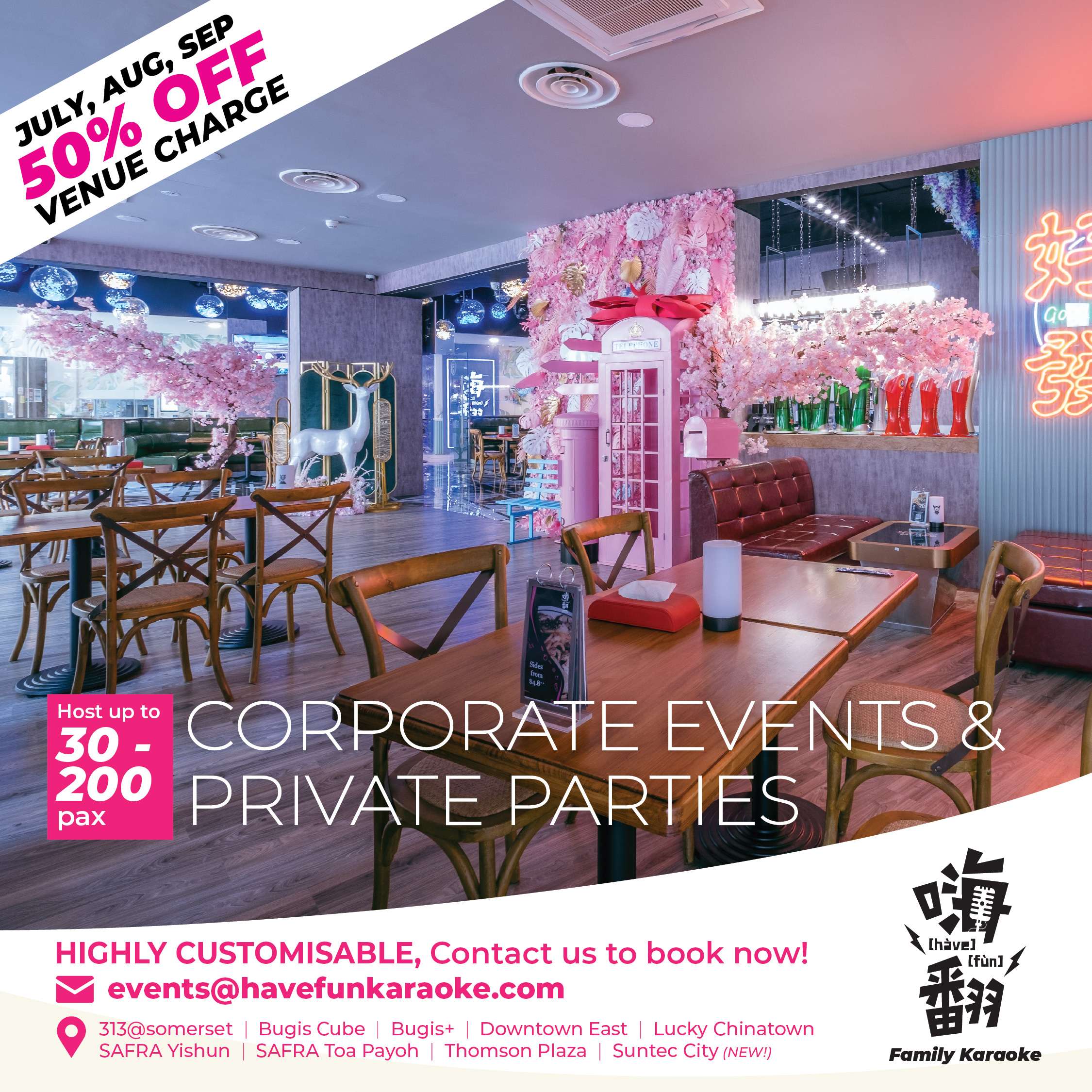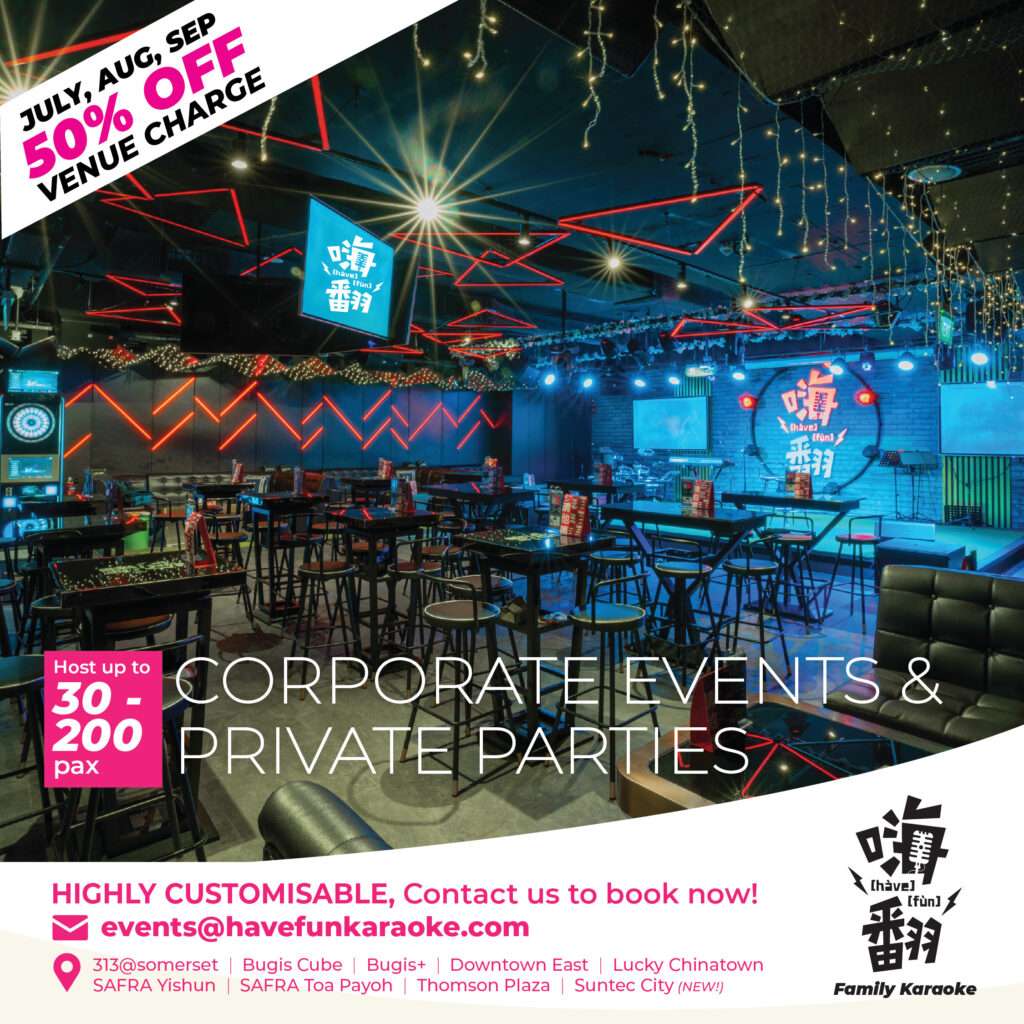 At our entertainment hub, we understand the importance of creating a seamless blend of business and entertainment for your corporate events. Our dedicated event management team works closely with you to curate a customized experience that aligns with your objectives and reflects your brand identity.
From coordinating audiovisual requirements to organizing catering services, we take care of every detail, allowing you to focus on networking, engaging with your guests, and building meaningful connections. Whether you're hosting a formal conference, team-building workshop, or any other corporate event, our team is committed to delivering a flawless event that exceeds your expectations.
For a limited time, we are offering a special promotion for corporate events. Enjoy a 50% discount on the venue charge (excluding karaoke rooms) for events taking place in July, August, and September. Take advantage of this fantastic offer and host your corporate event at HaveFun.
Contact our dedicated events team at events@havefunkaraoke.com or fill up the contact form here for more information and a free quotation.
JOIN OUR KARAOKE COMMUNITY ON TELEGRAM!
For updates, promotions, and exclusive content, join our HaveFun Telegram group. Stay connected with other karaoke enthusiasts, receive the latest news, and participate in special contests and giveaways. To join, simply search for "HaveFun Karaoke" on Telegram or click "Here". We can't wait to connect with you!