Unleash Your Inner Rock Star at Our Islandwide Locations
Are you prepared to tap into your inner rock star? Look no more than our top-notch entertainment center, where we bring you an unmatched karaoke experience at nine conveniently situated outlets throughout Singapore. Every outlet has been meticulously crafted to offer a distinct and thrilling ambiance, catering to karaoke enthusiasts of all ages. Find the outlet closest to you and get ready for an unforgettable karaoke adventure today!
Bugis Cube Outlet: Karaoke in the Heart of Bugis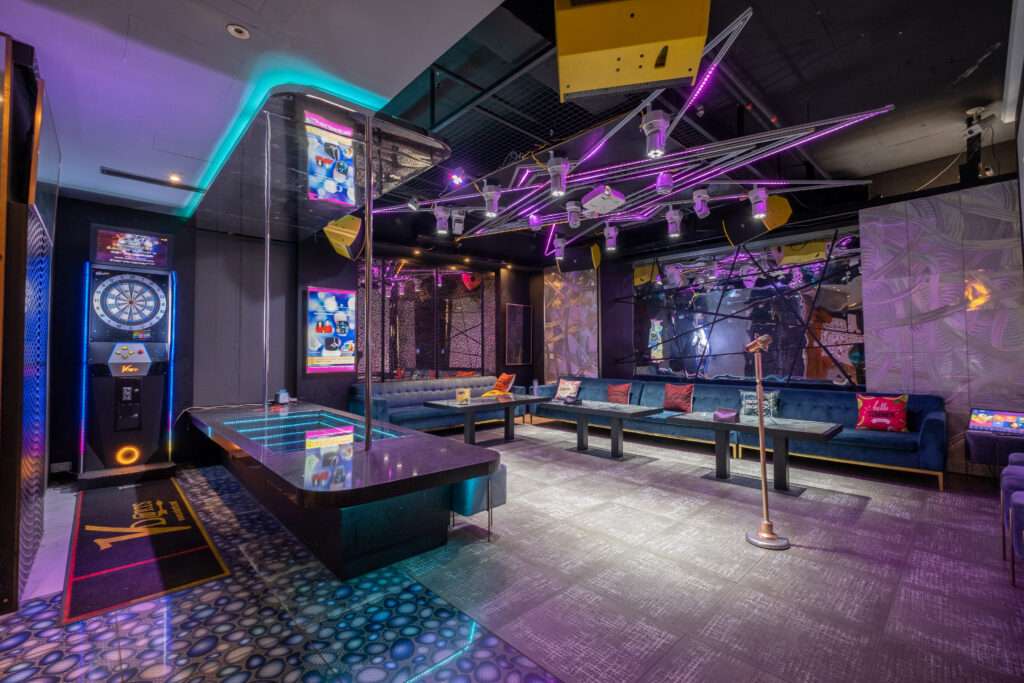 Located at the vibrant Bugis Cube, our outlet offers a central and energetic setting for your karaoke sessions. Sing your heart out amidst the hustle and bustle of one of Singapore's most popular shopping and entertainment districts.
313@Somerset Outlet: Sing Along in Style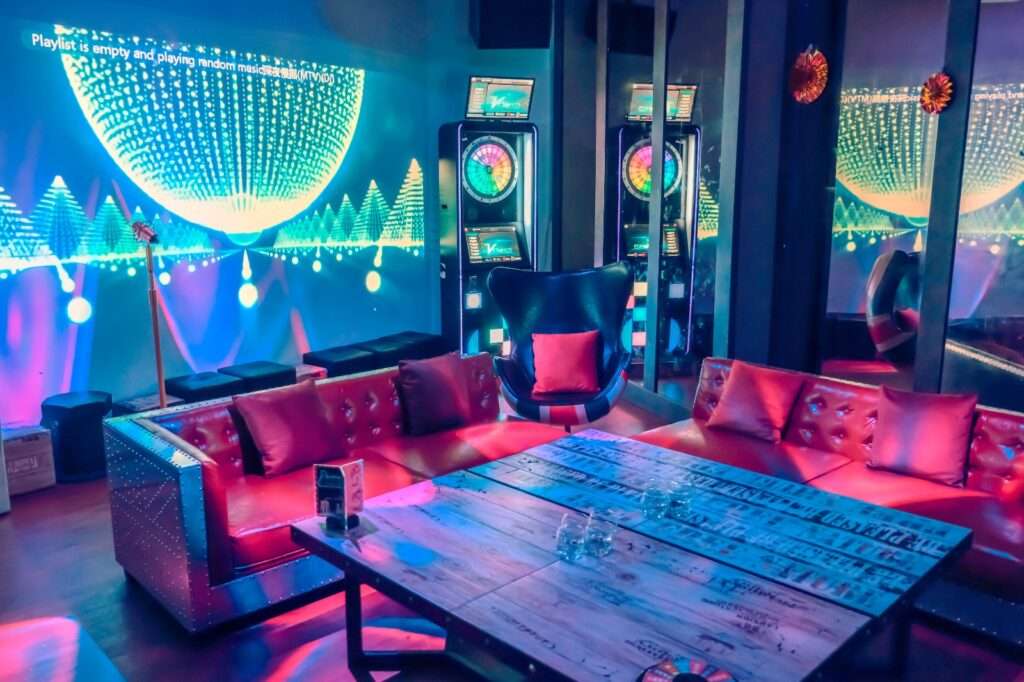 Nestled within the iconic 313@Somerset shopping mall, our karaoke outlet provides a sophisticated and trendy environment. Experience the thrill of singing your favorite tunes in the heart of Orchard Road, surrounded by a plethora of shopping and dining options.
Downtown East Outlet: Karaoke Fun at Pasir Ris Town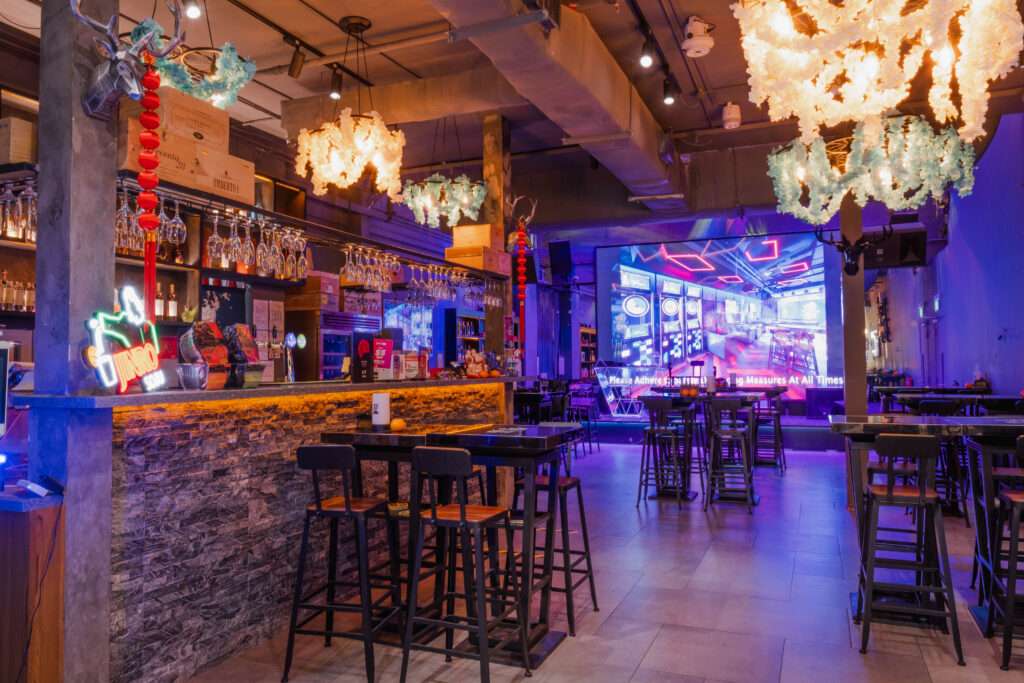 Head over to Downtown East for a memorable karaoke experience. Our outlet in this leisure and entertainment hub offers a lively atmosphere, making it the perfect destination for families, friends, and even corporate outings.
SAFRA Toa Payoh Outlet: Karaoke Fun for All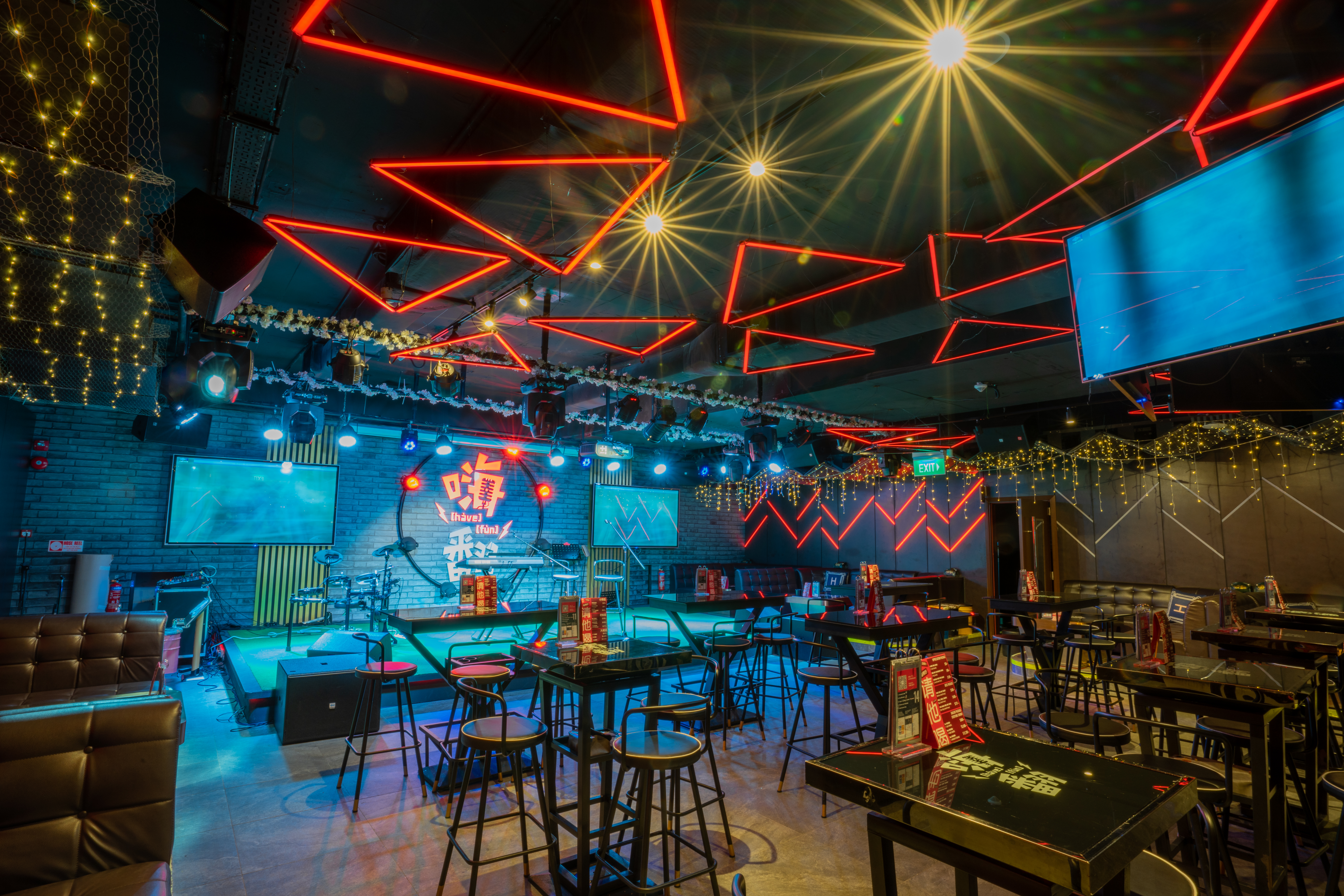 Our first karaoke bar concept. Located at SAFRA Toa Payoh, this outlet provides a fantastic karaoke experience for everyone, whether you're a SAFRA member or not. Embrace the joy of singing your favorite tunes in a vibrant and inclusive environment. On select days, enjoy live music performances that enhance the karaoke experience. Check out our live music schedule here for more details.
SAFRA Yishun Outlet: Karaoke Bliss in the North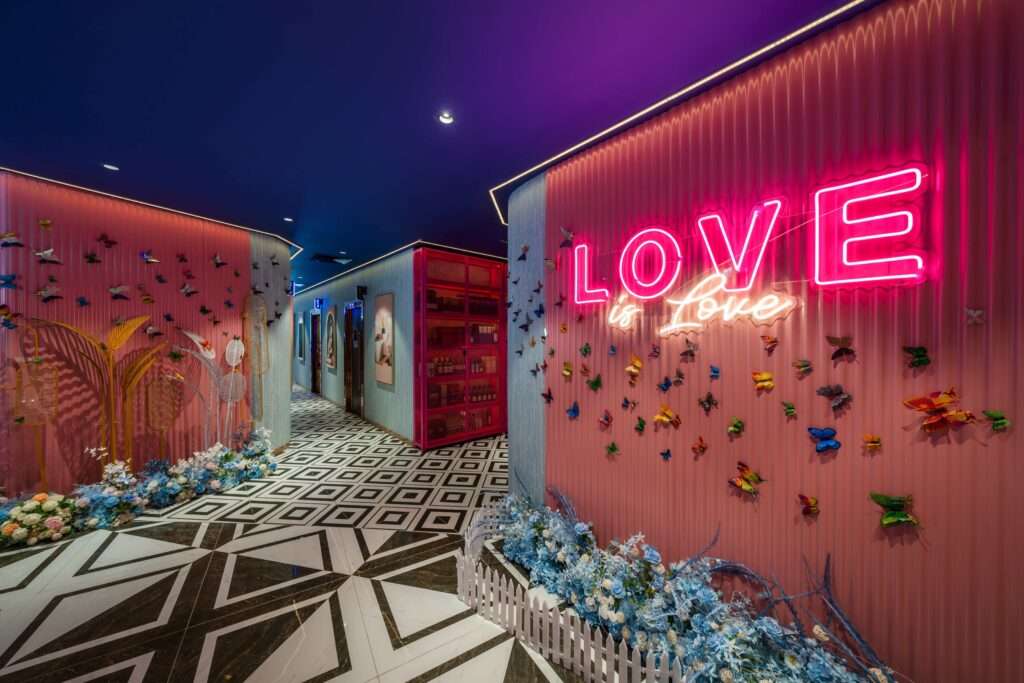 Skip the long queue to Johor and come experience karaoke bliss in the northern part of Singapore at our SAFRA Yishun outlet. Sing your heart out and enjoy a fun-filled time with friends and family, surrounded by the serene and picturesque landscape of Yishun. On specific days, our outlet offers live music performances, adding an extra layer of excitement to your karaoke sessions. Refer to our live music schedule here for more information.
Thomson Plaza Outlet: Karaoke Excitement in Thomson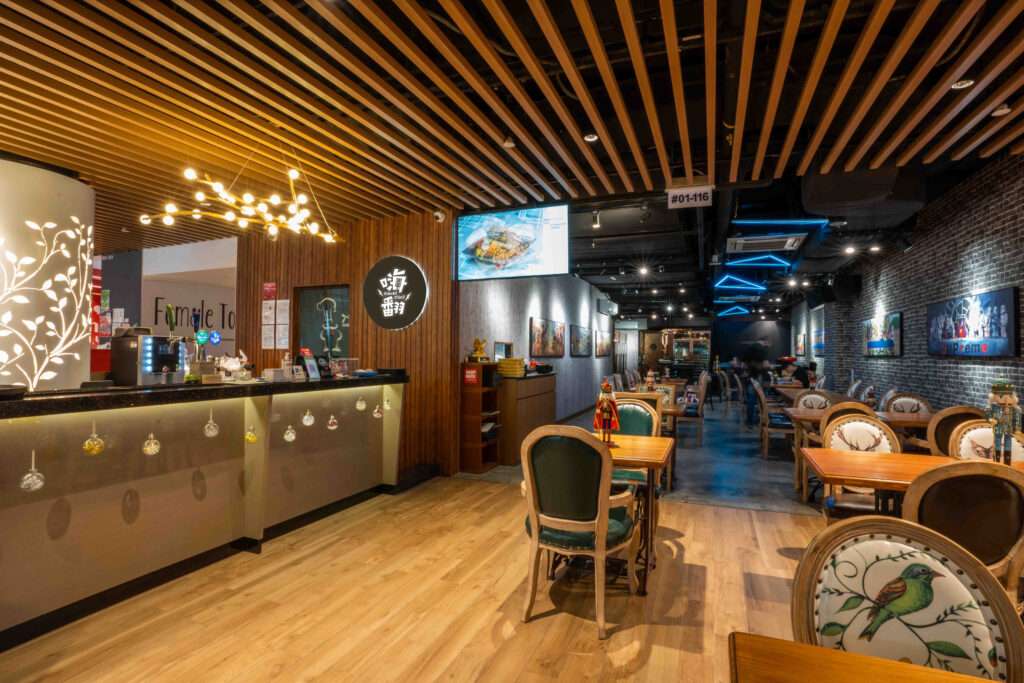 Nestled within the charming neighborhood of Thomson, our karaoke outlet at Thomson Plaza offers a cozy and intimate setting for your singing escapades. Unwind and enjoy a relaxed karaoke experience surrounded by the warmth of this residential area. On designated days, you can groove to live music performances that elevate your karaoke adventure. Visit our live music schedule here for specific dates and times.
Bugis+ Outlet: Karaoke at the Heart of Bugis Street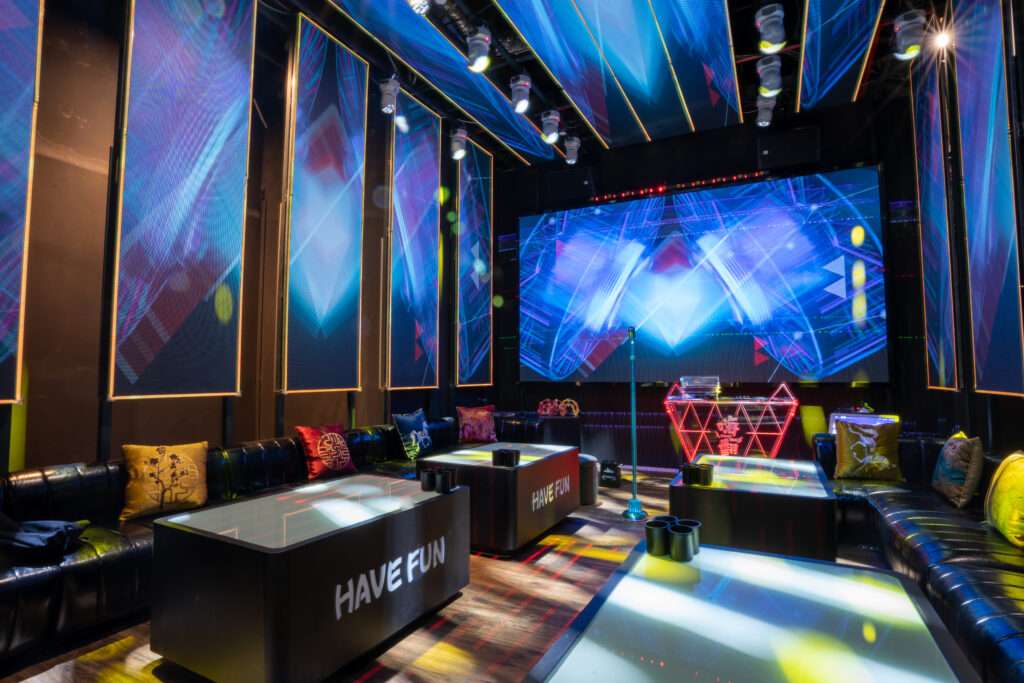 Immerse yourself in the vibrant atmosphere of Bugis Street at our Bugis+ outlet. Sing, dance, and have a blast with friends as you explore the energetic surroundings and indulge in a wide range of shopping and dining options.
Lucky Chinatown Outlet: Karaoke Fun in Chinatown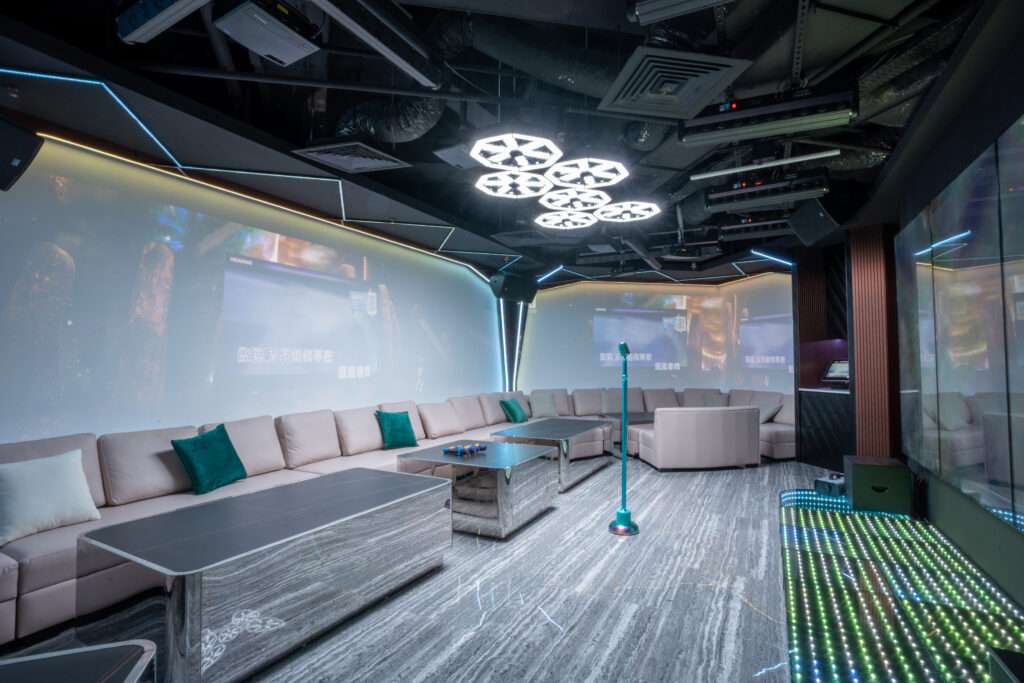 Located in the heart of Chinatown, our Lucky Chinatown outlet combines the excitement of karaoke with the rich cultural heritage of the area. Sing your favorite songs while immersing yourself in the lively and bustling ambiance of this iconic neighborhood.
Coming Soon: Suntec City – A Karaoke Marvel in the CBD
But wait, there's more! Stay tuned for our upcoming location at Suntec City, set to provide an extraordinary karaoke experience right in the heart of Singapore's bustling central business district. With each new outlet, we strive to raise the bar and exceed your expectations, ensuring that every visit is a truly unforgettable one.
---
Unparalleled Entertainment Hub with 177 Themed Karaoke Rooms in Singapore
In addition to our impressive array of karaoke rooms, we offer an extensive range of activities and event spaces to cater to all your entertainment needs. Treat yourself to private room movie screenings, witness captivating live performances, or host your own special events within our versatile spaces. Whatever your desires, we have it all under one roof.
Unleash your inner superstar and join us at our islandwide karaoke paradises. Get ready for an unforgettable experience filled with music, laughter, and endless entertainment. Book your karaoke adventure today and embark on a journey you won't soon forget!
---
Unforgettable Corporate Events: Seamlessly Combining Business and Entertainment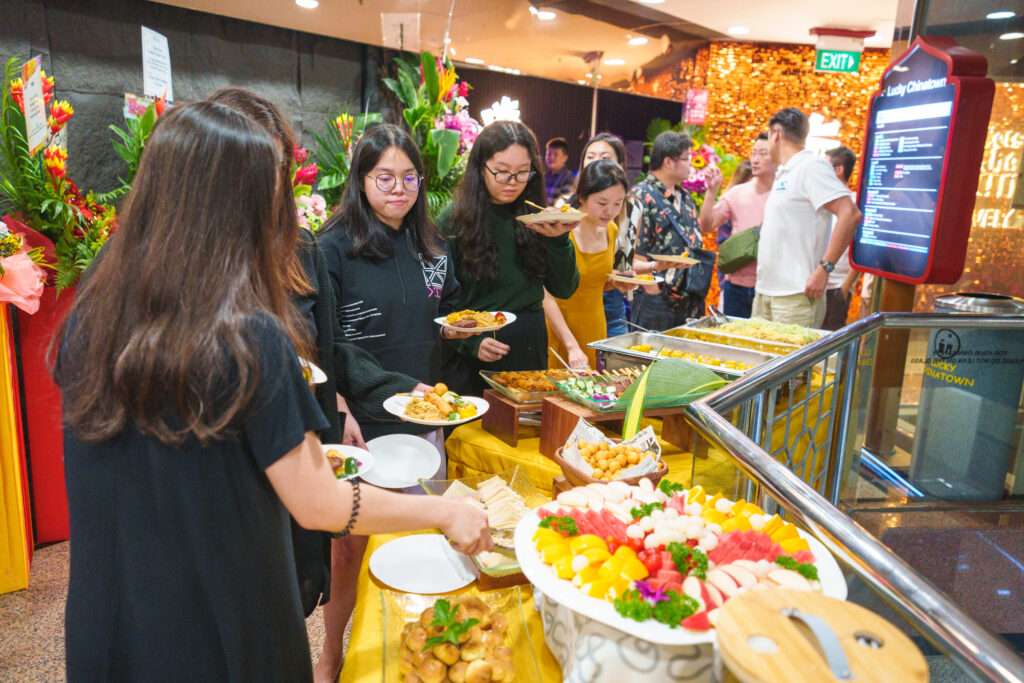 At our entertainment hub, we understand the importance of creating a seamless blend of business and entertainment for your corporate events. Our dedicated event management team works closely with you to curate a customized experience that aligns with your objectives and reflects your brand identity.
From coordinating audiovisual requirements to organizing catering services, we take care of every detail, allowing you to focus on networking, engaging with your guests, and building meaningful connections. Whether you're hosting a formal conference, team-building workshop, or any other corporate event, our team is committed to delivering a flawless event that exceeds your expectations.
Contact our dedicated events team at events@havefunkaraoke.com for more information and a free quotation.
---
Join Our Karaoke Community on Telegram!
Are you passionate about karaoke and want to stay in the loop with the latest updates, events, and exclusive offers? Look no further! Join our exclusive Telegram channel and become a part of our vibrant karaoke community today.
By joining our Telegram channel, you'll gain access to a wealth of information and exciting perks that will enhance your karaoke experience. Stay connected and enjoy the following benefits:
Be the first to know about new outlet openings and expansion plans.
Receive updates on upcoming events, live music performances, and special promotions.
Get exclusive offers and discounts on karaoke sessions and event bookings.
Connect with fellow karaoke enthusiasts, share your experiences, and discover new singing talents.
Participate in fun contests and giveaways for a chance to win exciting prizes.
Don't miss out on all the karaoke excitement! Join our Telegram channel now by clicking here and be a part of our thriving karaoke community. Sing, connect, and make lasting memories with us. Let's rock the stage together!