Revamped for a More Authentic Pub Experience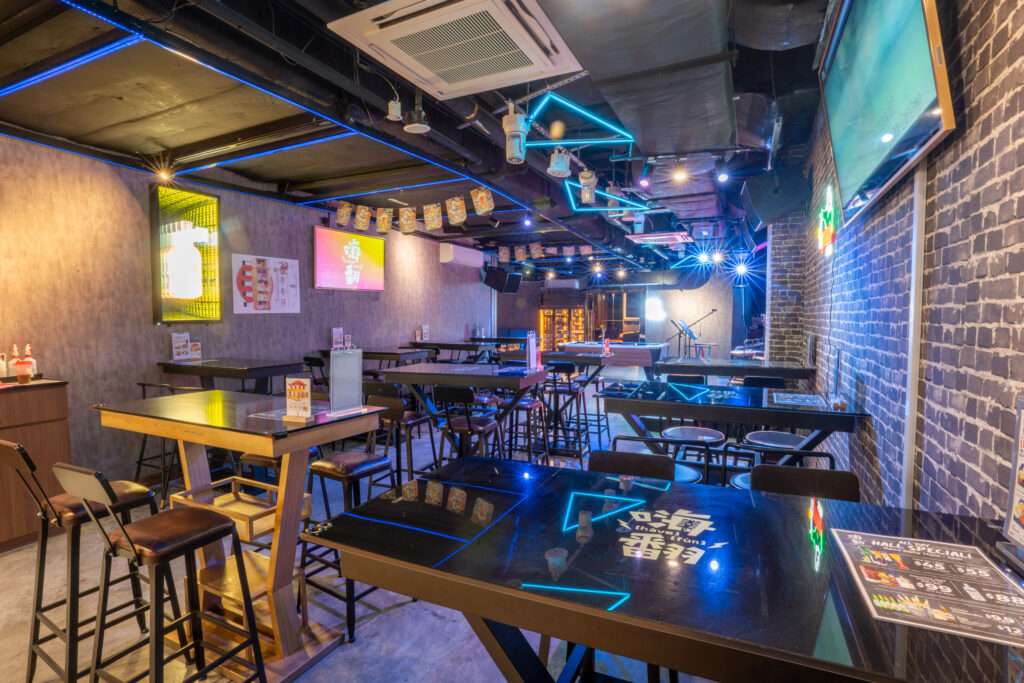 Prepare for an extraordinary experience at our newly transformed Thomson Plaza Pub & Lounge. We've revamped it to infuse more of that authentic pub feeling, creating a vibrant and modern pub space that's perfect for casual hangouts or memorable nights out
Thrill Awaits: Free Pool and Darts Fun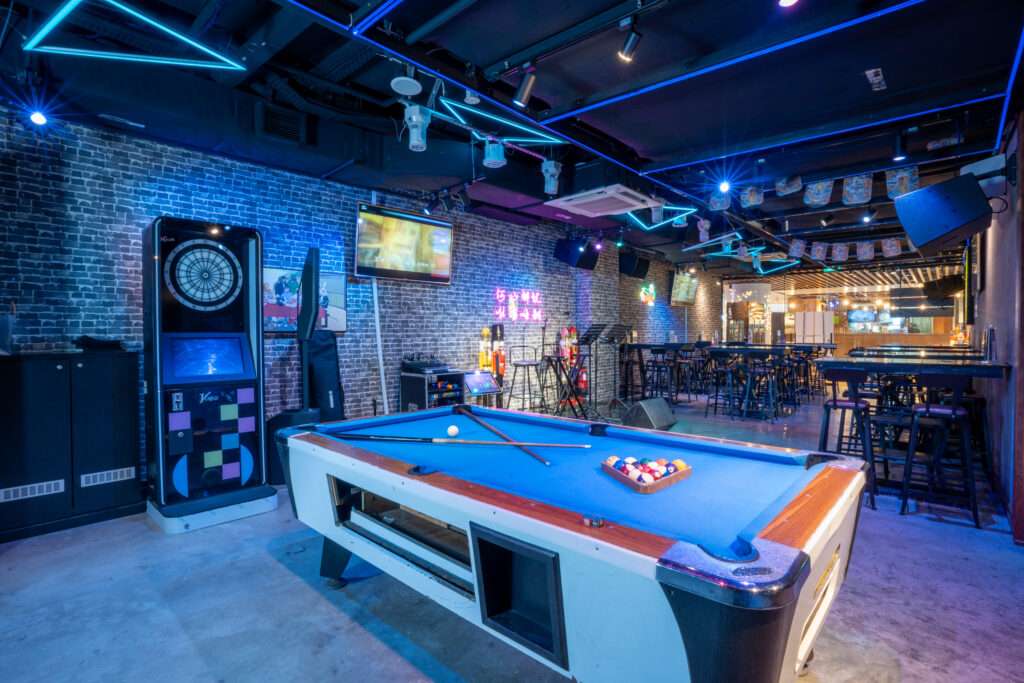 Prepare yourself for an exciting twist to your dining experience. We're thrilled to introduce complimentary pool and darts machine usage at our newly revamped Thomson Plaza outlet. Yes, you read that right – it's on the house! Gather your friends, sharpen your cue skills, or test your precision at the darts machine while savouring delicious food and drinks. It's the perfect recipe for a memorable time with your loved ones.
A Toast to Great Deals
Raise your glass to fantastic and affordable price on alcoholic beverages:
Tsing Tao/Soju Tower: $45 nett.
Tiger/Heineken Tower: $55 nett.
Bottled Beer: Corona or Hoegaarden at $9.90 nett or bucket of 5 for $44 nett.
Soju Bottle: Try original or flavoured Soju for $12 nett per bottle or $55 nett per bucket of 5.
Spirits: Choose from Courvoisier VSOP, Chivas 12 Yo, Roku Gin for $99 nett per bottle, or Absolut Vodka for $88 nett per bottle.
Exclusive Comfort: Our VIP Lounge and Cigar/Smoking Room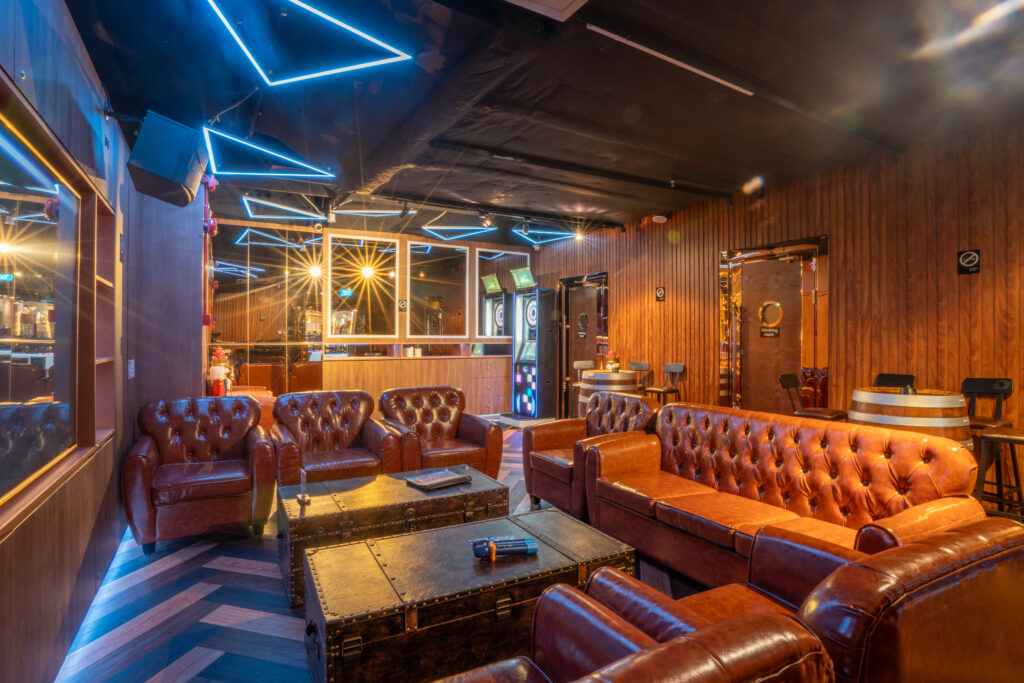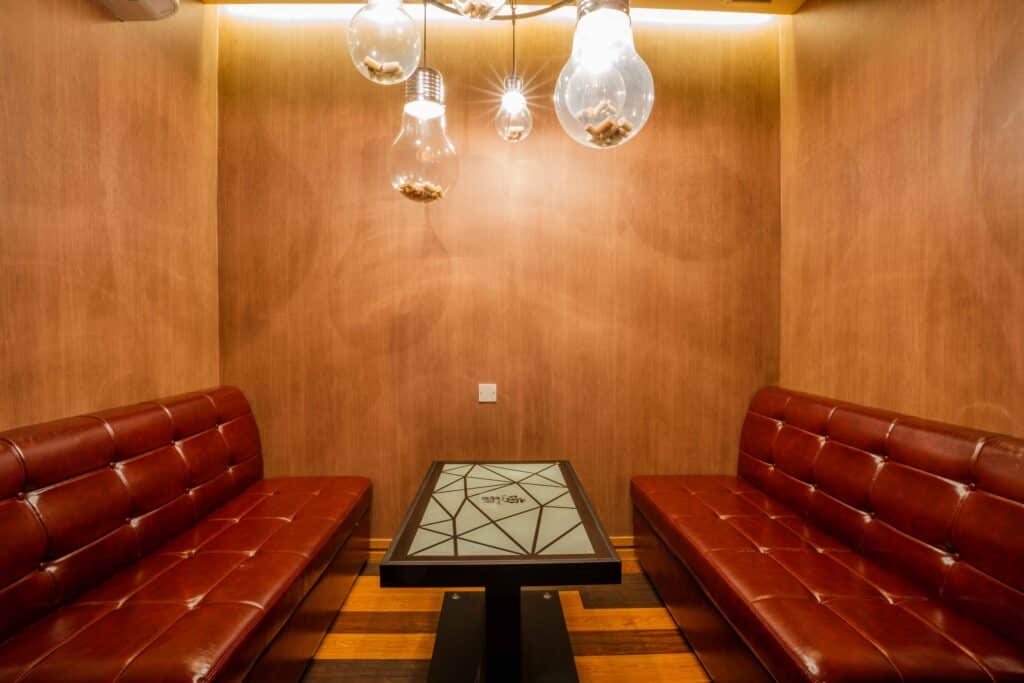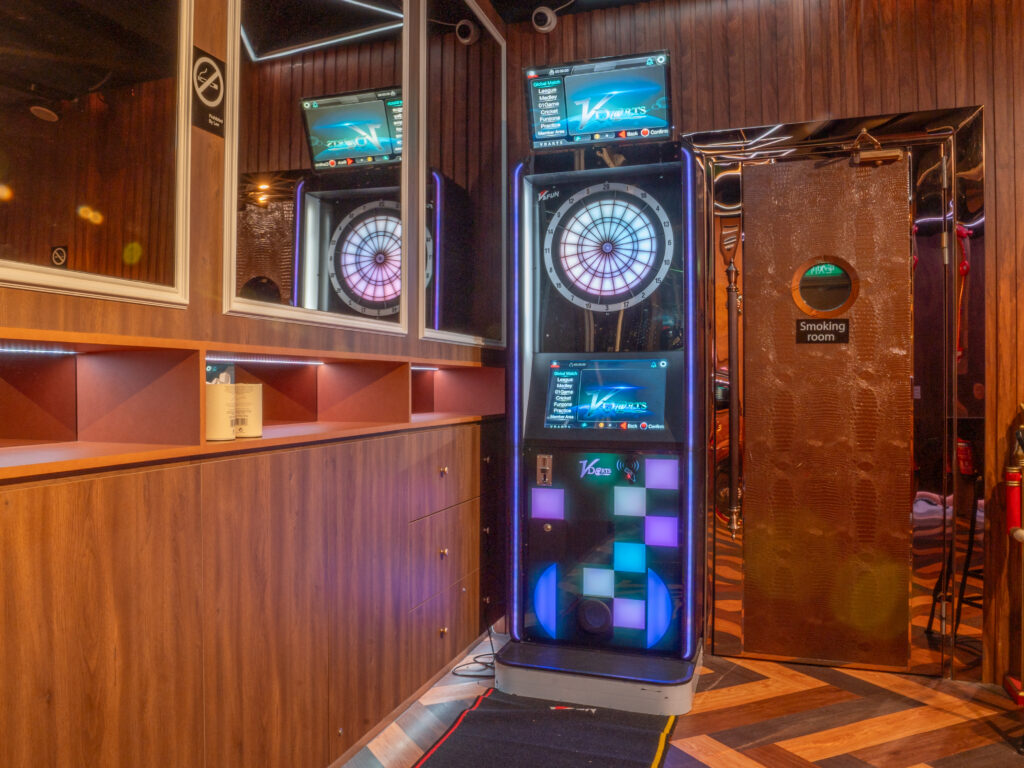 Indulge in an oasis of opulence at our Thomson Plaza Pub & Lounge. Discover the VIP lounge, an enclave of luxury, where you can relish the finer things in life. Additionally, our exclusive cigar/smoking room offers a serene retreat for those seeking a touch of sophistication. Elevate your experience with us today.
Delightful Culinary Offerings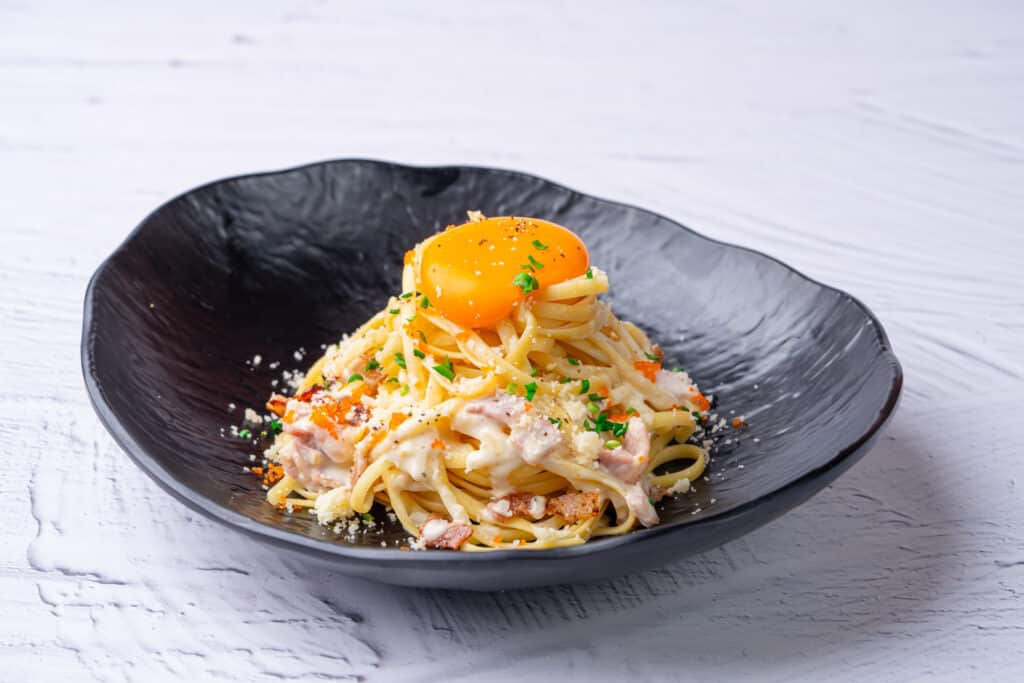 While you're savouring the thrill of free pool and darts, explore our mouthwatering menu. Our chefs have curated a delightful selection of dishes to tantalise your taste buds. From the classic Fish & Chips to the indulgent Creamy Carbonara with Bacon, we have something for everyone. Pair your meal with our wide range of beverages, including refreshing cocktails, craft beers, and non-alcoholic options.
Live Entertainment to Elevate Your Evenings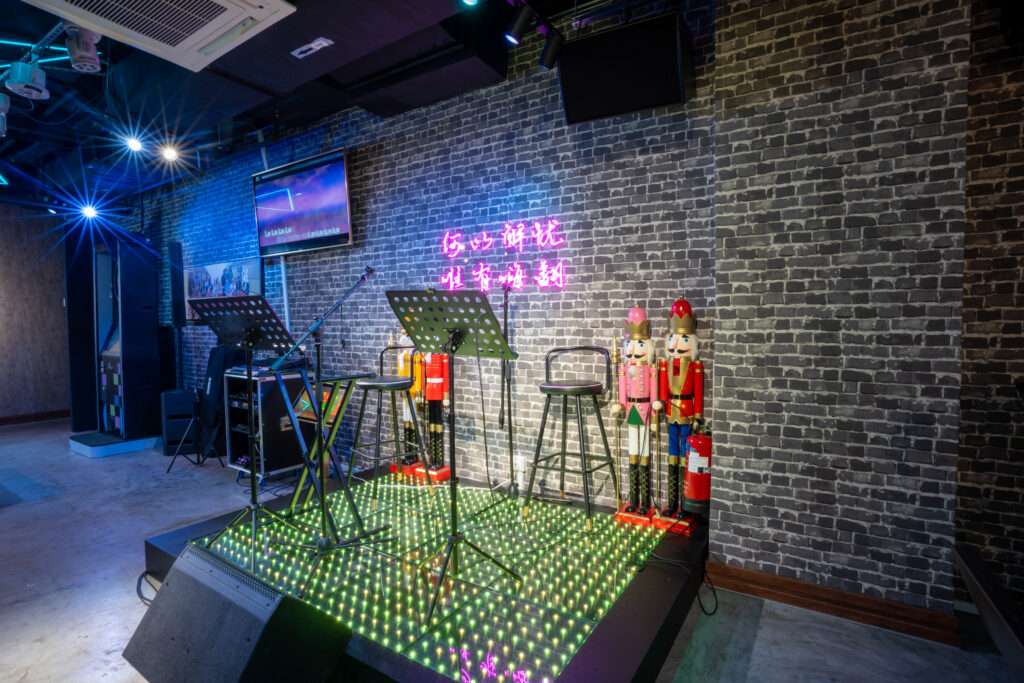 As if complimentary pool and darts weren't enough, we've also lined up live entertainment to enhance your evenings. Local musicians and artists will grace our stage, providing the perfect soundtrack to your time at our Thomson Plaza outlet. Check our schedule for upcoming performances and make plans to join us for an unforgettable evening.
Conveniently Located: Just 5 Stops Away from Orchard on the Thomson-East Coast Line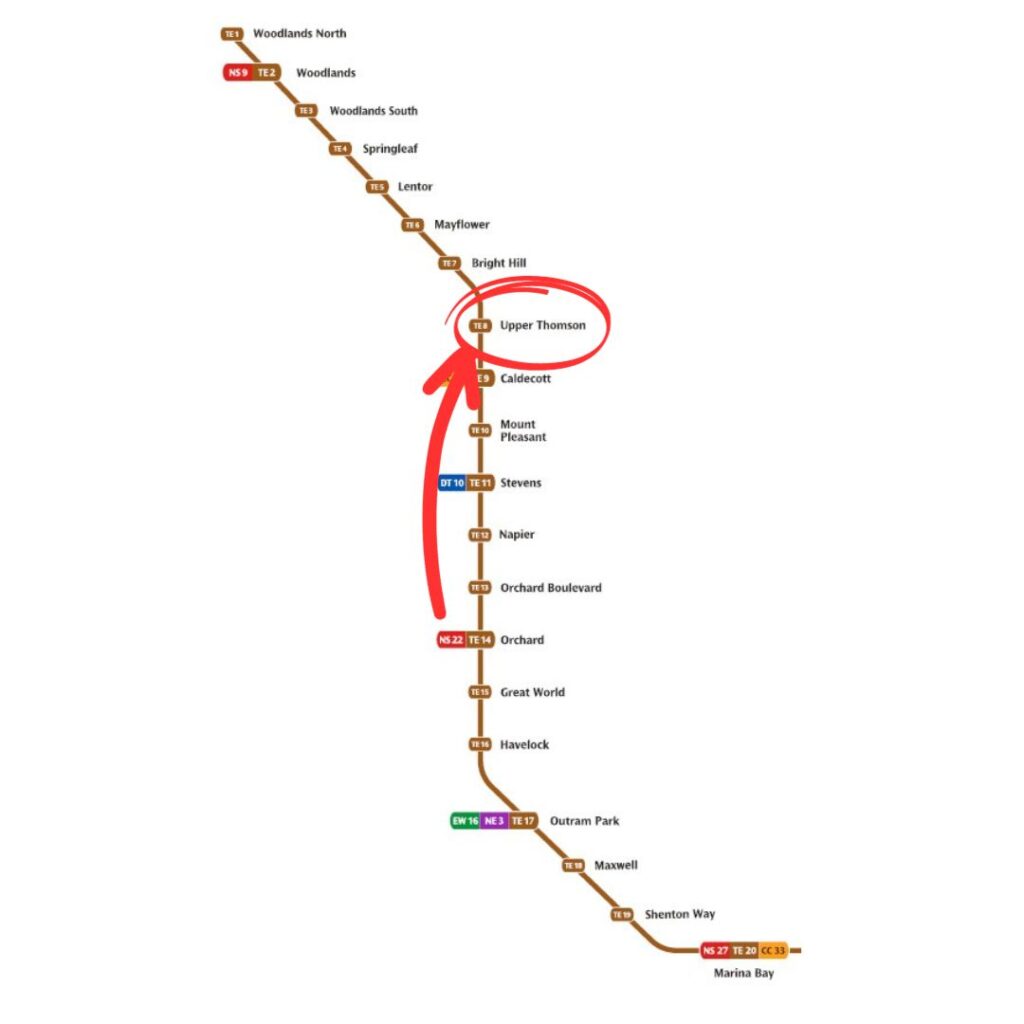 Experience unmatched ease at our Thomson Plaza Pub & Lounge. Just a quick 5 stops from the vibrant heart of Singapore, Orchard, via the Thomson-East Coast Line, our location ensures effortless accessibility. Moreover, the Upper Thomson station is practically at our doorstep, offering a seamless transition from train to our vibrant ambiance. Whether you're seeking a night of revelry with friends or planning a corporate event, reaching us has never been simpler. Your unforgettable experience begins with unparalleled ease and accessibility.
The Perfect Venue for Every Occasion: Host Corporate and Private Events in Style
Whether it's our inviting hall or the exclusive VIP lounge, our Thomson Plaza Pub & Lounge is the ideal venue for your corporate and private events. With a revamped and vibrant atmosphere, we offer the perfect backdrop for gatherings of all kinds. From business meetings to celebratory occasions, our spaces can be tailored to your needs. Drop your queries here, and let us help you create a memorable event that exceeds your expectations.
Discover the Exciting Changes Today!
The newly revamped Thomson Plaza outlet promises an unforgettable dining and entertainment experience. Whether you're looking to relax with friends, enjoy a delicious meal, or engage in some friendly competition, we've got you covered. Visit us today and discover the exciting changes for yourself!
Stay Tuned for More Excitement
But that's not all! We have more thrilling news to share. Keep an eye on our updates as our Cineleisure Orchard flagship outlet is preparing to unveil something extraordinary. 🌟 Be the first to know about the latest developments and events by following us closely. Join our Telegram group for the latest updates, discussions, and exclusive offers! Click here to join. Exciting times are ahead! 🎬🎉