Discover the Ultimate Event Venue in Singapore
As the year draws to a close, it's time to start planning your year-end event. Whether you're organising a corporate gathering, a product launch, a birthday celebration, or any other special occasion, choosing the right venue is crucial for a successful event. Look no further than HaveFun Karaoke! With a total of 9 outlets across the island, we are Singapore's top choice for event venues that seamlessly combine business and entertainment.
Our Outlets Across Singapore
Elevate Your Year-End Event
Corporate events serve as invaluable opportunities to foster relationships, build networks, and promote your company's values. At HaveFun Karaoke, we understand the significance of these occasions, and we are dedicated to helping you create memorable experiences that align with your objectives and reflect your brand identity. Join us on this journey as we unravel the secrets to crafting memorable and magical Year-End Event.
Tailored to Your Needs
We believe that no two events are the same, which is why we offer highly customisable options to ensure that your year-end event meets your specific requirements. Here are some of the features and services we provide: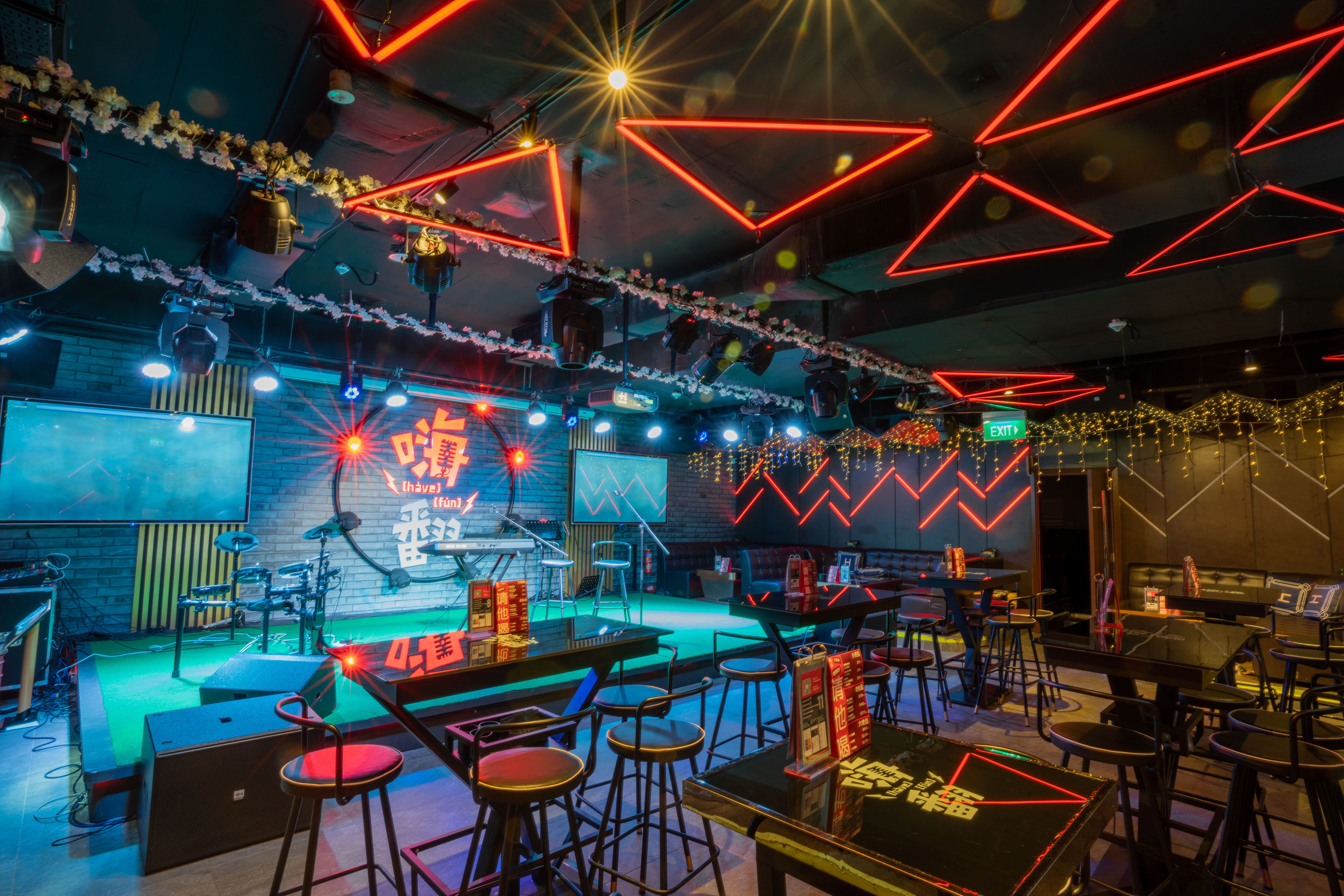 Top-of-the-Line Audiovisual Equipment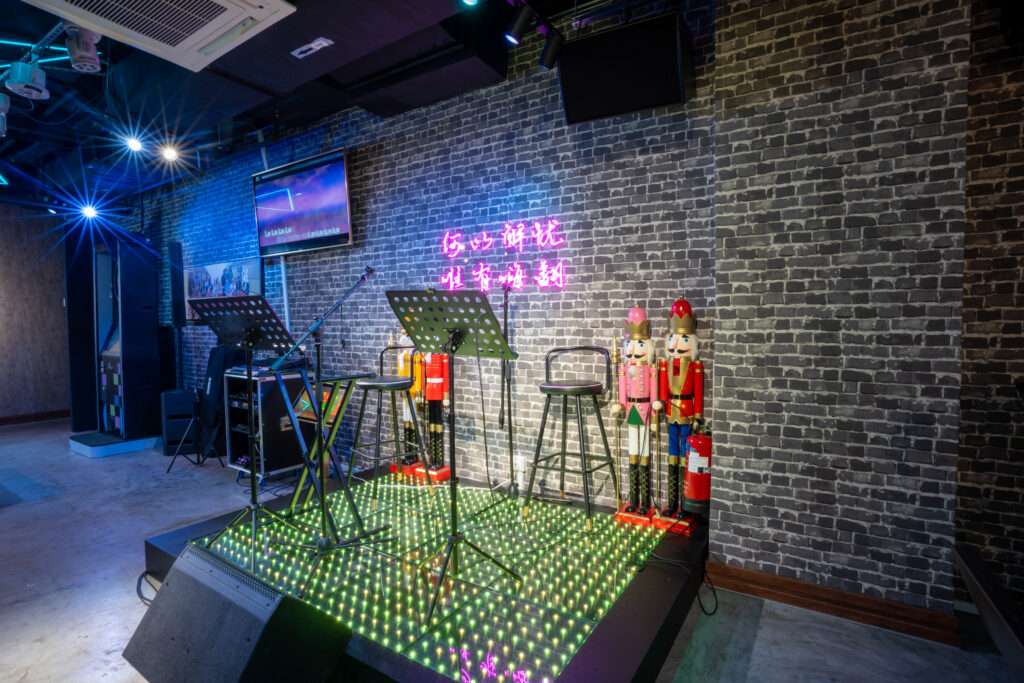 Deliver impactful presentations and engage your audience with our state-of-the-art audiovisual equipment. Our team will assist you in setting up projectors, screens, microphones, and sound systems, ensuring a seamless audiovisual experience throughout your event.
Karaoke System Usage
Add excitement and entertainment to your corporate event with our karaoke system. Encourage team bonding and create a lively atmosphere as your guests showcase their singing talents. It's a great way to break the ice and foster a relaxed environment.
Sumptuous Buffet Lunch/High Tea/Dinner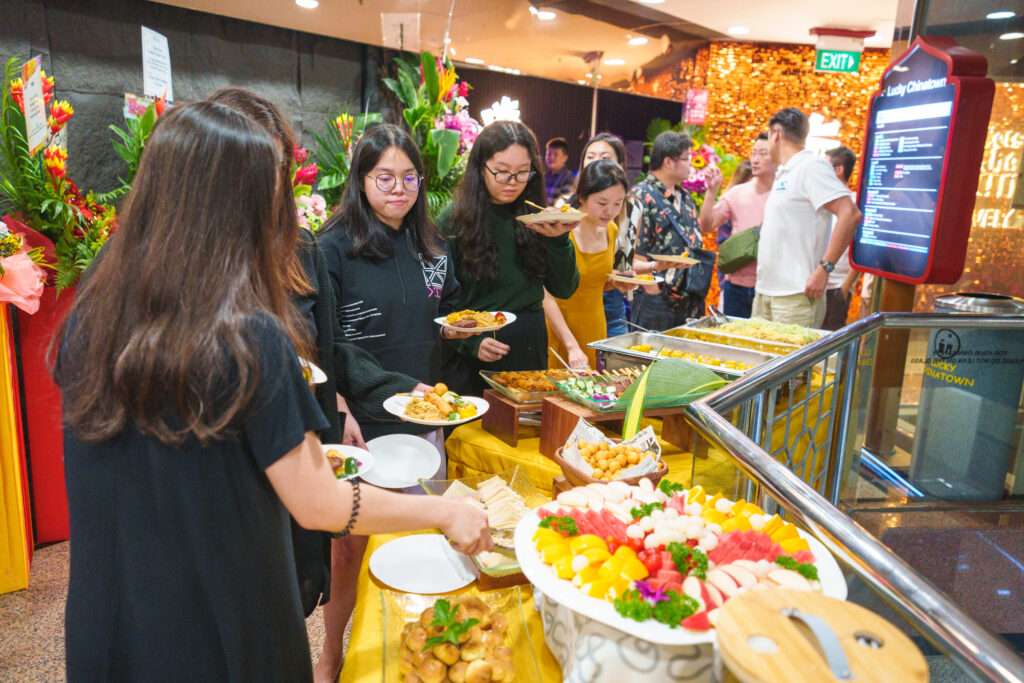 Treat your guests to a delectable culinary experience with our customisable catering options. Whether you prefer a lavish buffet lunch, a sophisticated high tea, or an elegant dinner, our talented chefs will create a menu that satisfies diverse palates and dietary preferences.
Dietary Considerations
While we are not halal certified, please rest assured that our dishes are prepared without pork and lard. We also offer a range of vegetarian options to cater to various dietary preferences.
With these highly customizable event options, you have the freedom to design a corporate event that aligns perfectly with your vision and objectives.
Professional Lighting and Sound System
Create the perfect ambiance and enhance the overall experience with our professional lighting and sound system. Our team of experts will design lighting setups that complement your event theme, and our high-quality sound system ensures crystal-clear audio for speeches, presentations, and performances.
Free WiFi
In today's digital age, staying connected is crucial. That's why we provide complimentary WiFi access throughout our venue, ensuring that you and your guests can stay connected, share updates, and engage in online activities during your corporate event.
Complimentary Usage of Gaming Facilities
Encourage friendly competition among your guests with our dart machine or pool table. Challenge your colleagues or clients to a game, creating a relaxed and enjoyable atmosphere that promotes interaction and team building.
Please keep in mind that available facilities may vary between outlets or rooms. We recommend checking with our events team for the specific amenities at your chosen location.
Live Band Arrangements with Tech Riders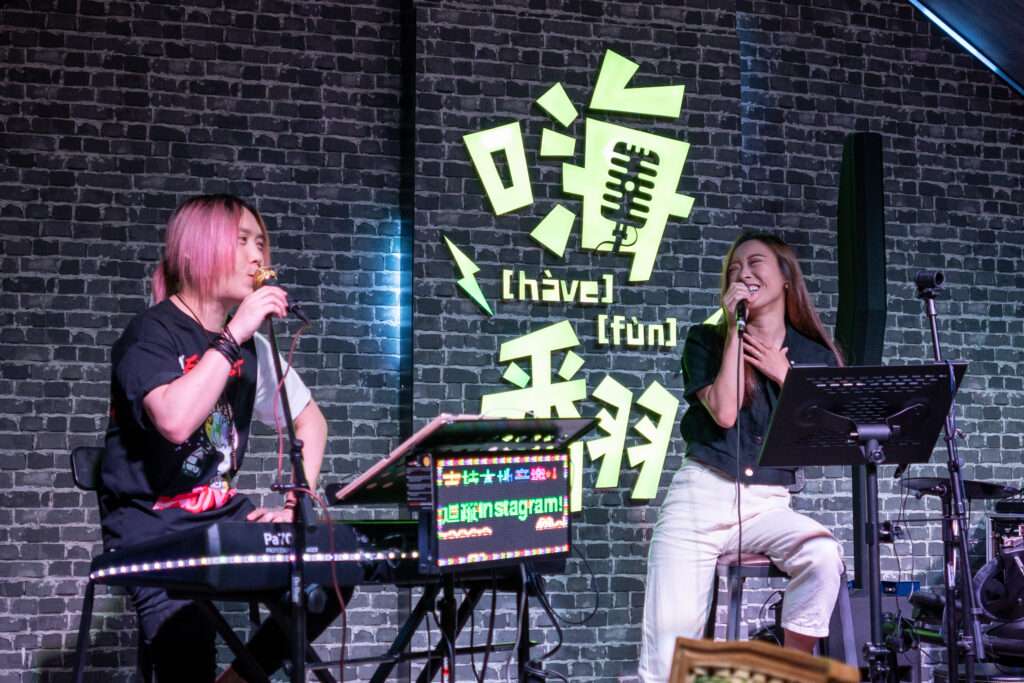 For those looking to add live music to their event, we offer the option to arrange a live band at certain locations. Our team can work with you to meet the preferences of the band with our tech riders for a seamless and memorable live music experience for your guests.
With these highly customisable event options, you have the freedom to design a corporate event that aligns perfectly with your vision and objectives.
Contact Us for Unforgettable Corporate Events
Organising a corporate event can be a complex task, but with our dedicated events team by your side, you can relax and enjoy the event while we take care of all the details. From initial planning to flawless execution, we are committed to delivering a seamless and unforgettable experience.
If you have any queries or would like to request a free quotation, please don't hesitate to contact our events team at events@havefunkaraoke.com or drop your details through our contact form below. Our experienced professionals will be happy to discuss your event requirements, provide personalised recommendations, and assist you in creating a memorable corporate event that seamlessly combines business and entertainment.
At HaveFun, we take pride in offering a versatile venue, exceptional services, and a dedicated team that ensures every aspect of your corporate event is meticulously planned and executed. Trust us to deliver an unforgettable experience that will leave a lasting impression on your guests and help you achieve your business objectives.
Don't wait until the last minute – plan your year-end events early with HaveFun Karaoke and ensure a memorable and successful celebration!
Drop Your Details Below